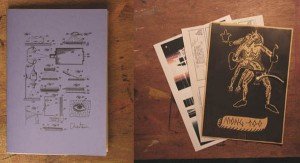 Still available: 'Chester' issue 1 Curated by Malcy Duff and Tim Le Breuilly. A limited edition zine combines photo copied works with 'one offs' and screen prints from selected artists:
Thomas Aitchison, Phil Ashcroft, G.Lansard, Laura Oldfield Ford, Ash Reid and Sandy Milroy
'Chester' is currently available from Edinburgh Printmakers,The Fruit Market Gallery, Gosh comics, London, Concrete Hermit and us. Price £4 includes postage.
Eagerly await issue Two which wil be published soon.